My model is leaving for the bay area!  Her last day at work is this Friday, but we were able to take a few more photos of this weeks theme, straw hats.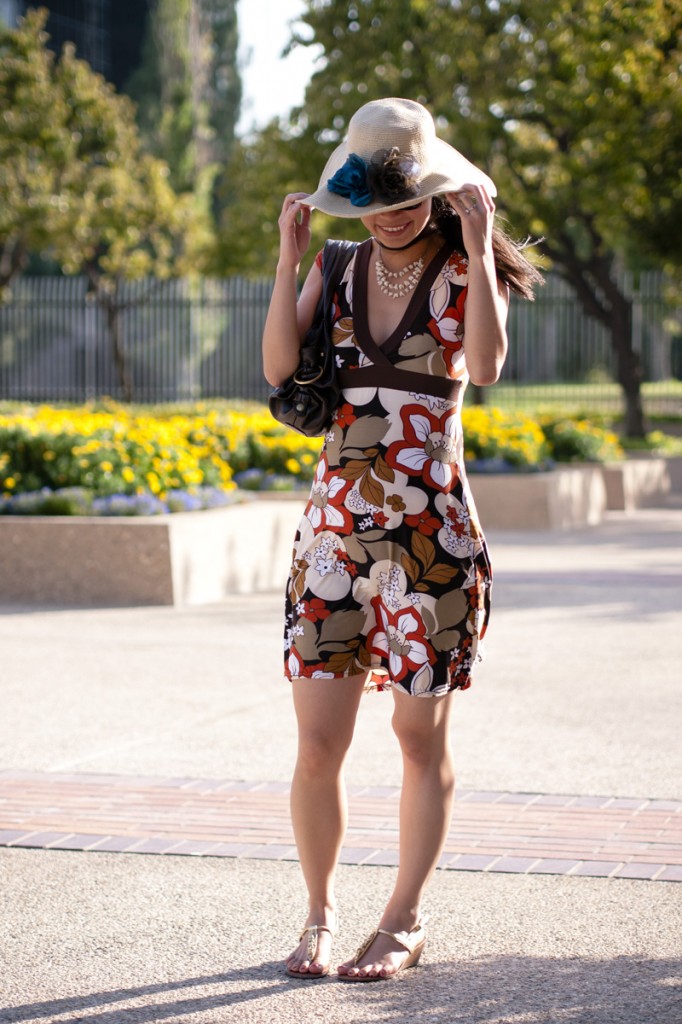 Straw hats seem to be popular at the office to protect the face.  I remember when I was in middle school I used to lie on the carpet at home and expose my legs to the sunlight coming in through the windows hoping they would become more tan and attractive.  Not quite sure what I was thinking back then.  Anyway, I was able to get a few shots of my other fellow actuaries too, who seemed good sports about having their photo taken.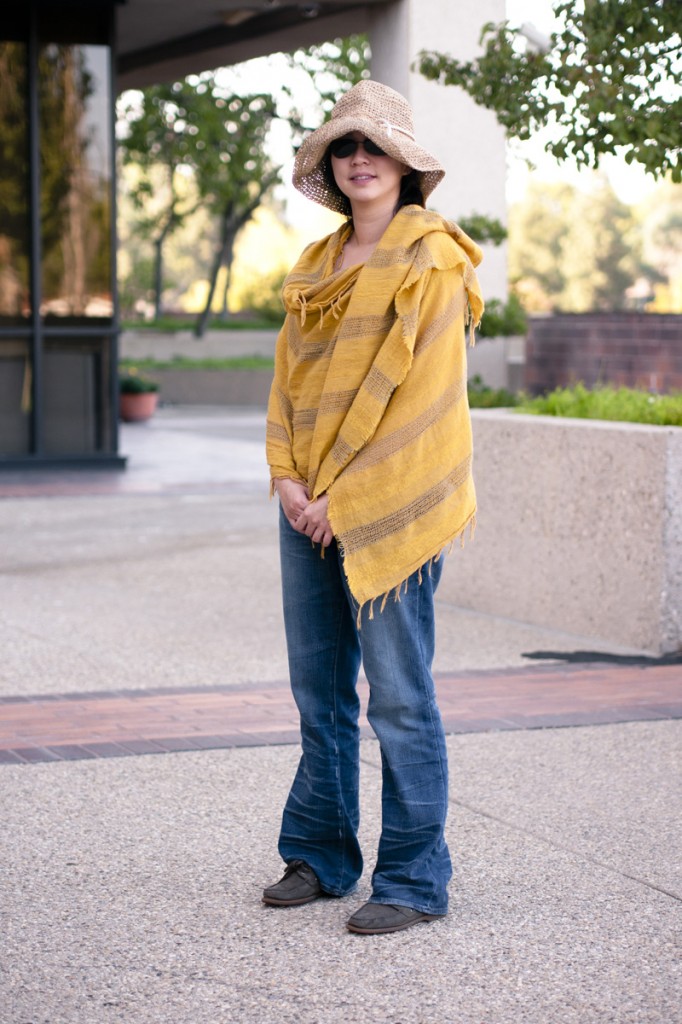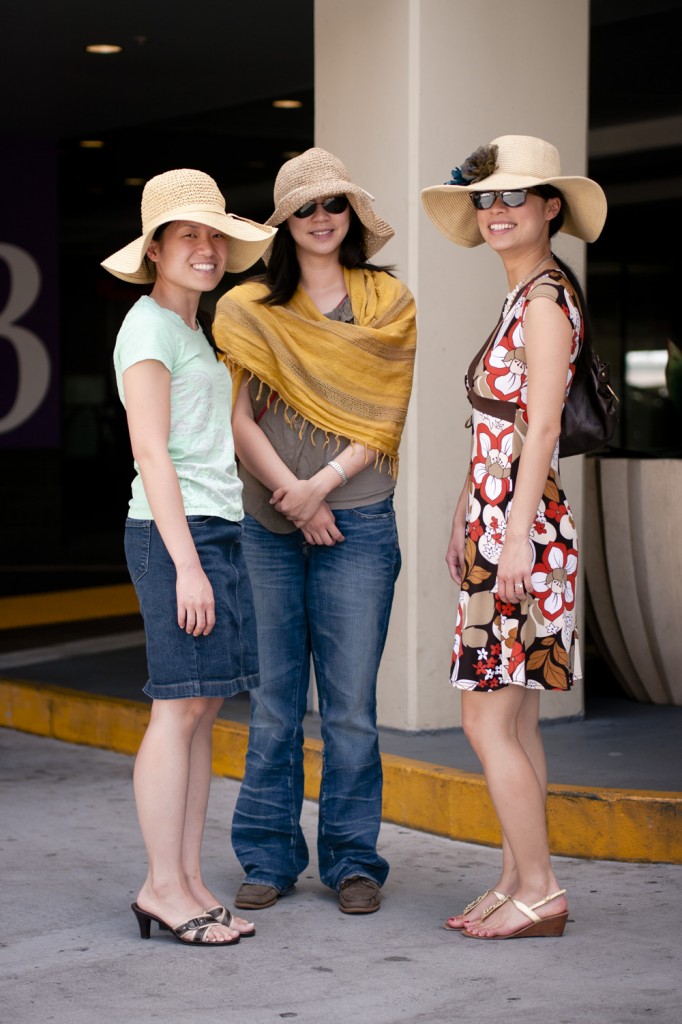 With her leaving, it looks like I might have to find some other hobby — I don't think I'll find someone as enthusiastic about dressing up and posing.  It was a fun little thing to look forward to, and I learned what kitten heels are.