In September, Lauren's maid of honor got married in DC.  It was a lovely wedding at a really nice hotel.  This was probably the second nicest hotel I've been in.  They even had a spa for guests to use!  But I only used the swimming pool.  Lauren dared me to swim half the length of the pool underwater and I was able to go the full length.  Afterwards she told me she knew I could do more, she just wanted me to feel encouraged about exceeding her expectations. She knows me too well.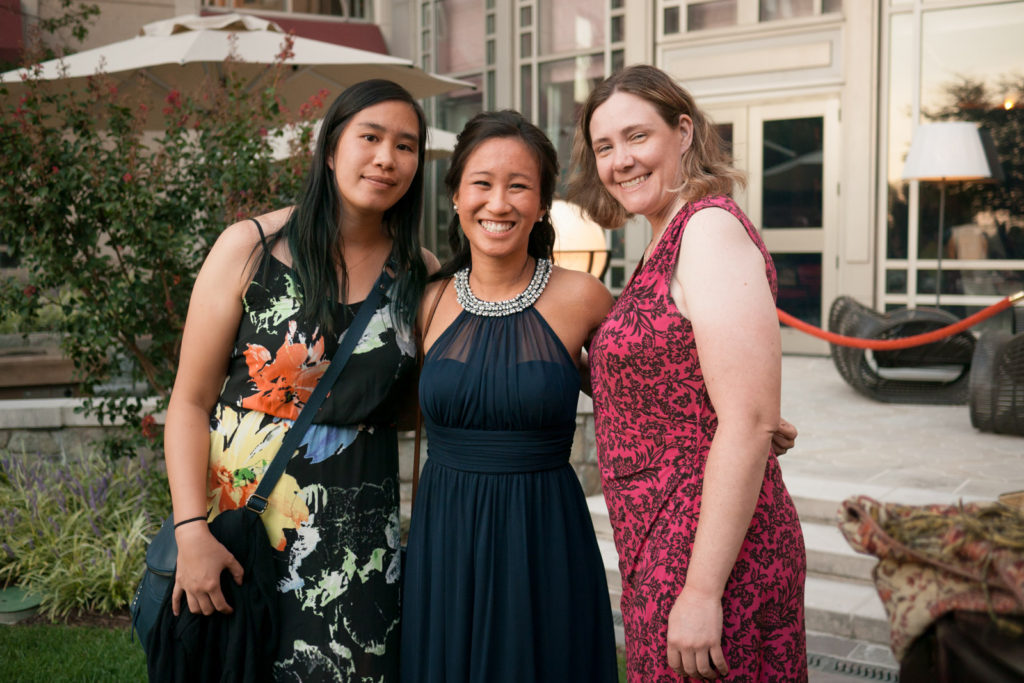 Since we were already heading east to DC, we decided to extend the whole trip and go to Iceland!  Lauren and I have been tossing around the idea of going to Iceland for awhile.  We both like cool climates and Iceland has "ice" in it.  I think that was the extent of our thought process.
I spent an embarrassing amount of time researching, buying, returning, and rebuying warm clothes.  I drove out to the Camarillo outlets three times!  I feel like now I'm an expert in dressing in layers, and the pros and cons of wool versus synthetics versus cotton, and knowing why you can't wash those merino long johns with regular detergent.  Initially I thought the long sleeve shirts and sweaters I already had might do.  But somehow I got it into my mind that Iceland was one big arctic tundra and that I'd have to trek across miles of snow and ice just for a cup of stew.  It was pretty cold and wet and the waterproof stuff I got came in handy but I definitely overthought this.
We started our Iceland trip heading out to the Snæfellsnes Penninsula, a couple hours into our eight day, clockwise road tour of Iceland.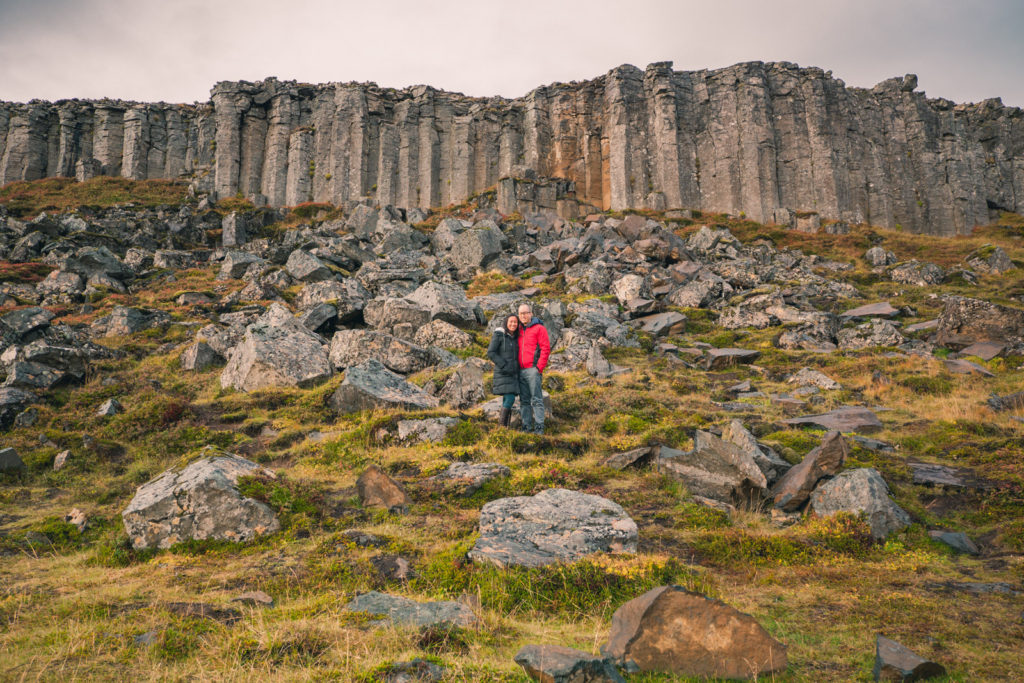 After we went up a bit to see the Gerduberg basalt column walls we turned around and saw an SUV ad.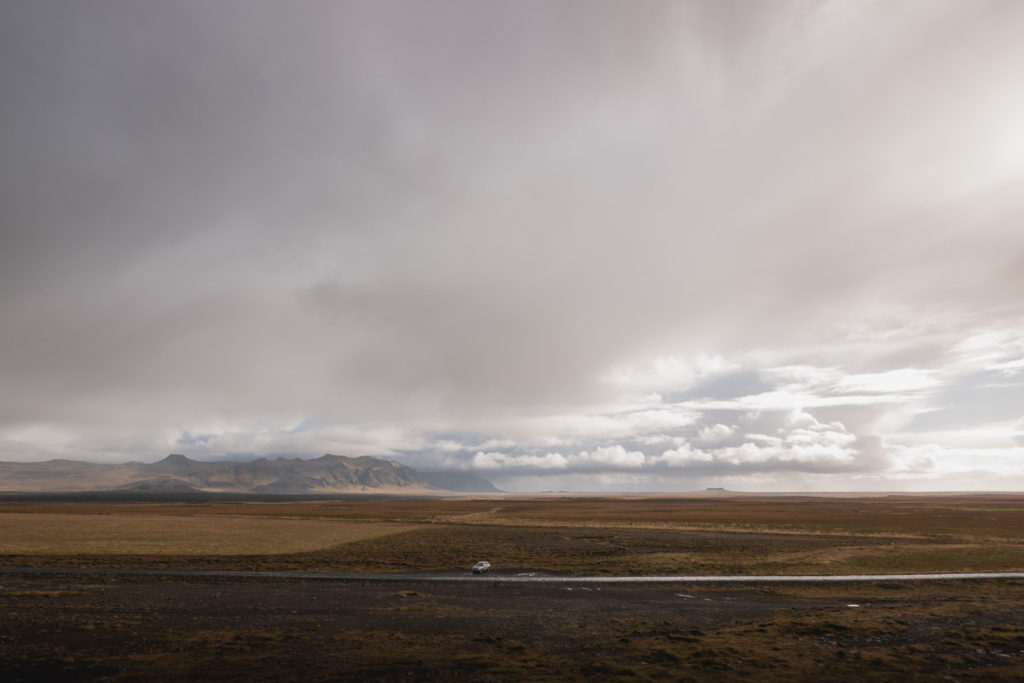 Iceland was really pretty.  So pretty that by the end of the first day I had taken so many pictures that I was almost done with the first of my three batteries.  And I didn't bring a charger.  I wanted to pack light!  And somehow the battery charger was too much trouble.  I ended up getting a battery charger there and I'm glad I did because I went through six fresh batteries in my camera.  It rained a lot.  I saw all these photographers with bags over their cameras and I soon learned that raindrops leave huge water blobs in your photos.  Luckily I managed to salvage a few rainy photos with some extensive Lightroom editing.
This trip was one of the first where I left my portrait lens at home.  I took two lenses: wide (7-14mm) and normal (20mm).  My normal one got cracked as the wind toppled over the camera against these rocks so I spent the later half of the trip shooting wide only.  I never shoot wide and I guess I liked the change of pace.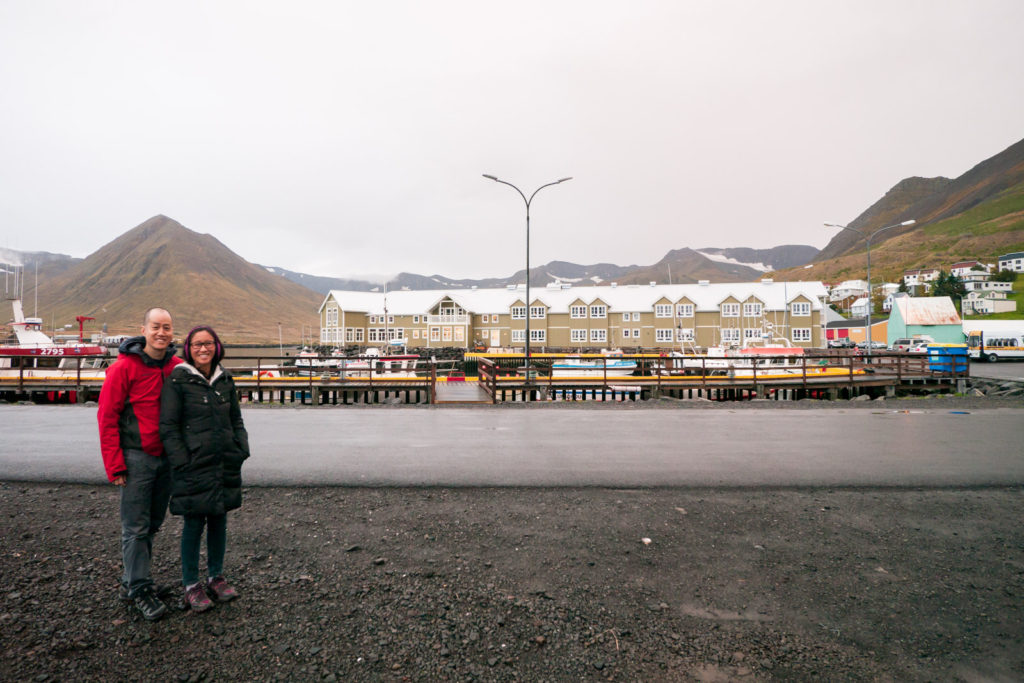 We saw the northern lights three times.  The first night we just ventured out by the side of the road in the middle of nowhere.  It was cold, we needed to go to the bathroom, and we didn't really know what we were looking for.  I got out of the car for a stretch around 11 pm, saw a really faint pale strip of light in the distance and had to take a long exposure photo with my camera to see it was green.  It was barely noticeable but we were excited.  We waited for another hour or so and saw some stronger lights on the drive back to our cabin.  The second night we went out on a tour and we saw even stronger lights, "solid 3s."  The lights are graded on a scale from 1-9.  The tour guide showed me a photo on his phone of 5s which had all these purple arcs too.  I have no idea what a 9 would look like but apparently it's a once in a lifetime experience.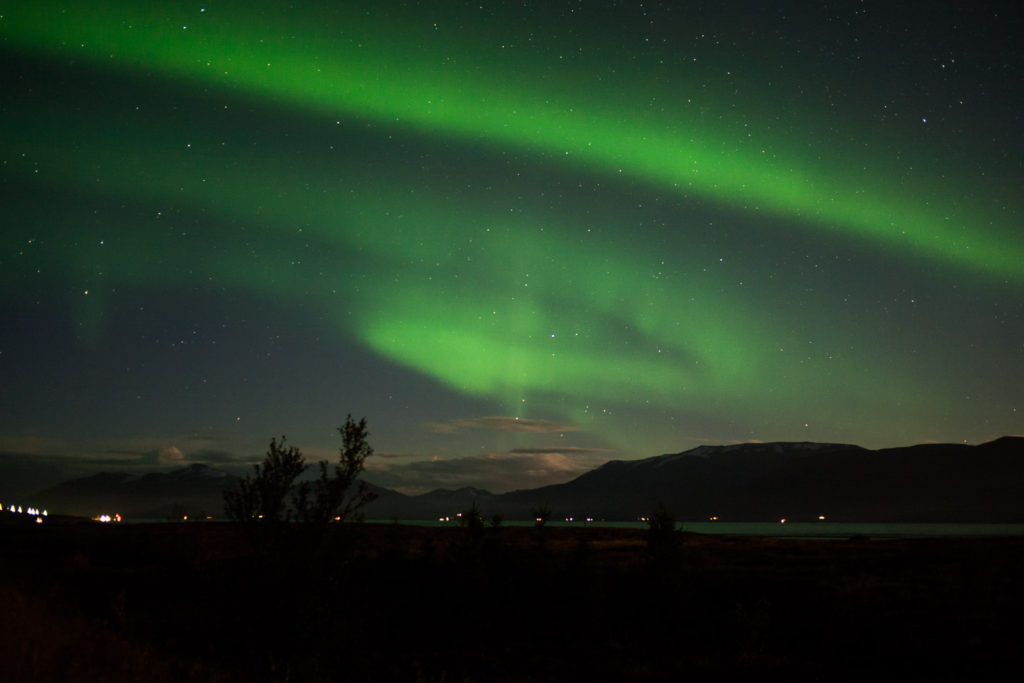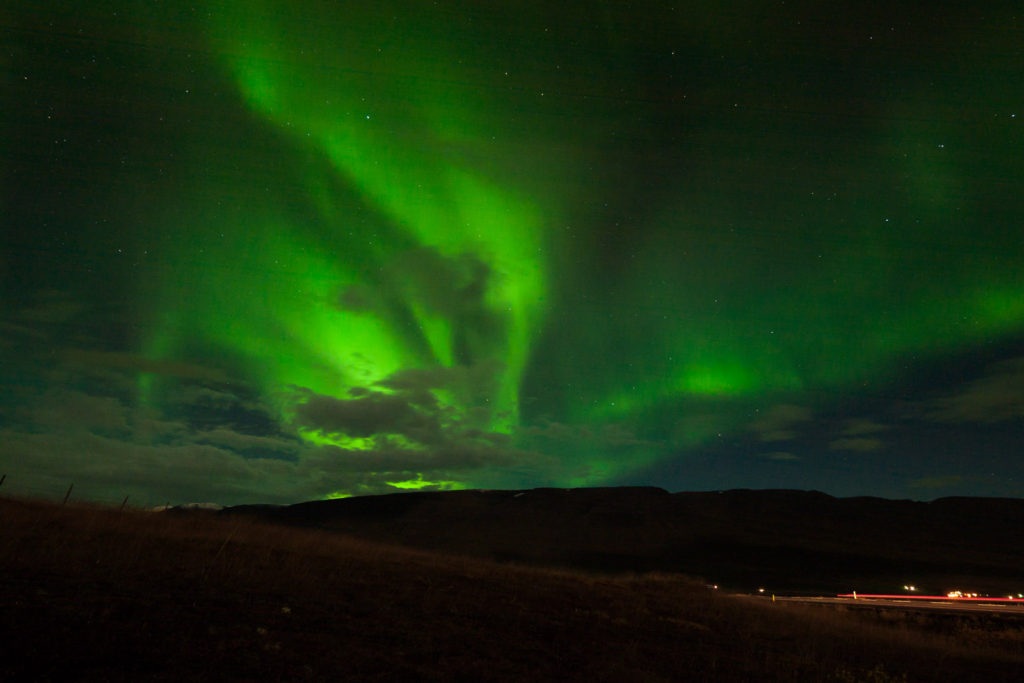 On one of our last nights I happened to look out the window around midnight and saw the lights from our bed – Most Comfortable Viewing Location Ever.
The eastern part of Iceland was the prettiest part of our drive.  We spent a night in Seyðisfjörður, a small artsy town along one of the eastern fjords and the place where they filmed the longboard scene in The Secret Life of Walter Mitty.  The main gallery and technical print museum was closed but peering in the windows and seeing all the printing presses made me nostalgic for my college days where my jeans smelled of paint thinner.  I ate the recommended reindeer pizza in town.  I think pretty much anything on pizza tastes good.
One tough thing about our road trip trip was always feeling like we couldn't dilly dally in once place since we had to be constantly making it to the next place in time.  But we were able to fit in a small morning hike right outside the town which was super nice.  I think just being out in nature alone was really a nice feeling for the both of us and a welcome change from our rented car.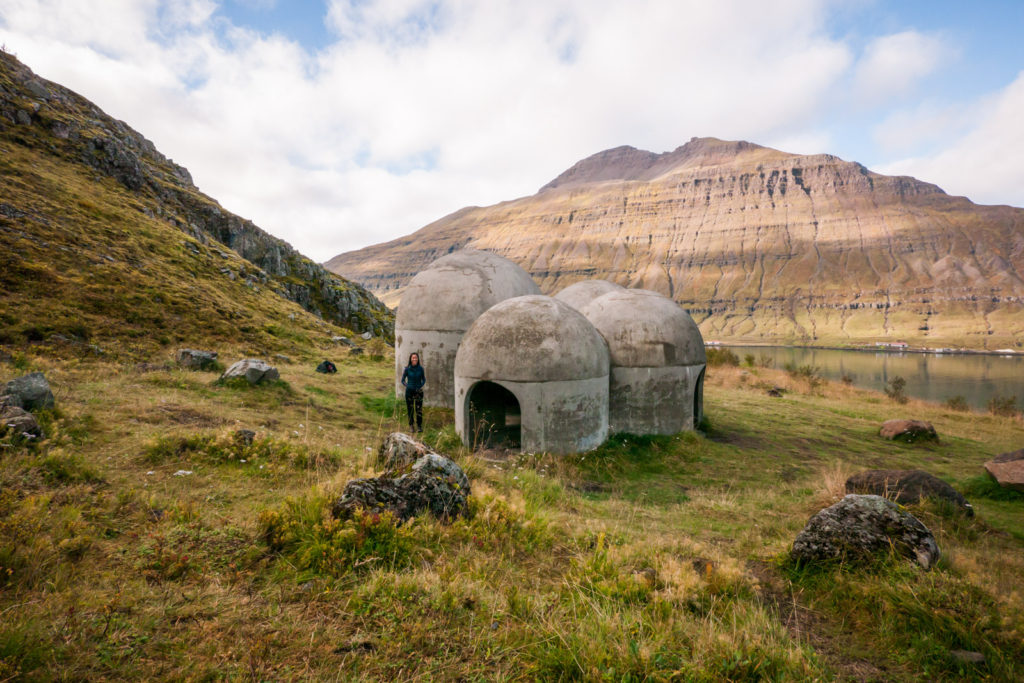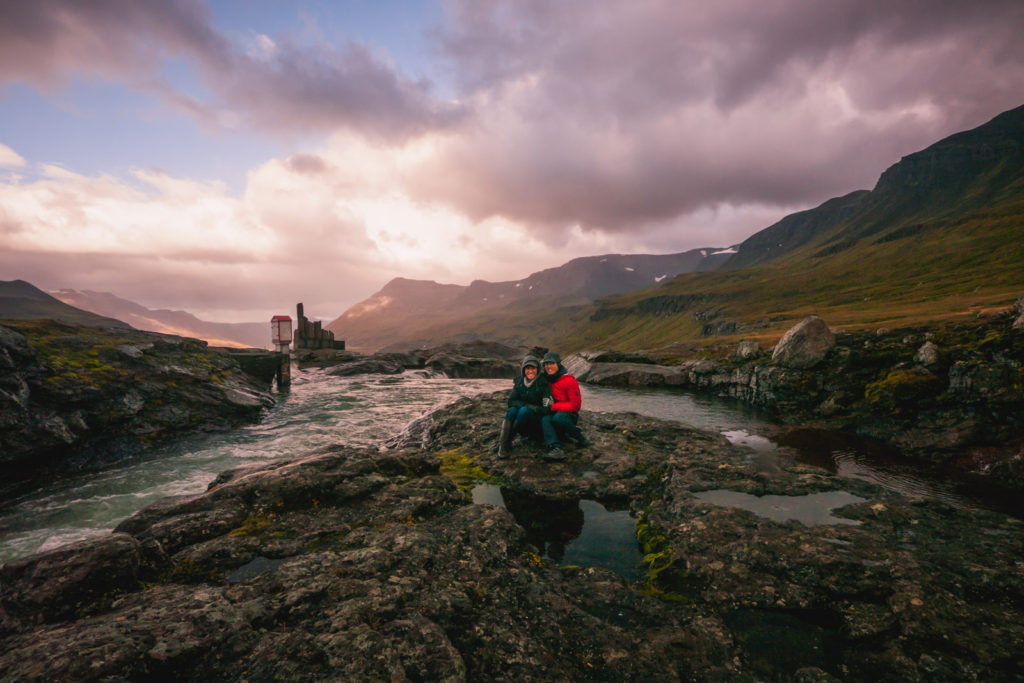 Lauren's favorite place with Vestrahorn, in southeast Iceland, and it's surrounding beach area.  The black sand beach right before sundown on a cloudy day without many people nearby was really peaceful.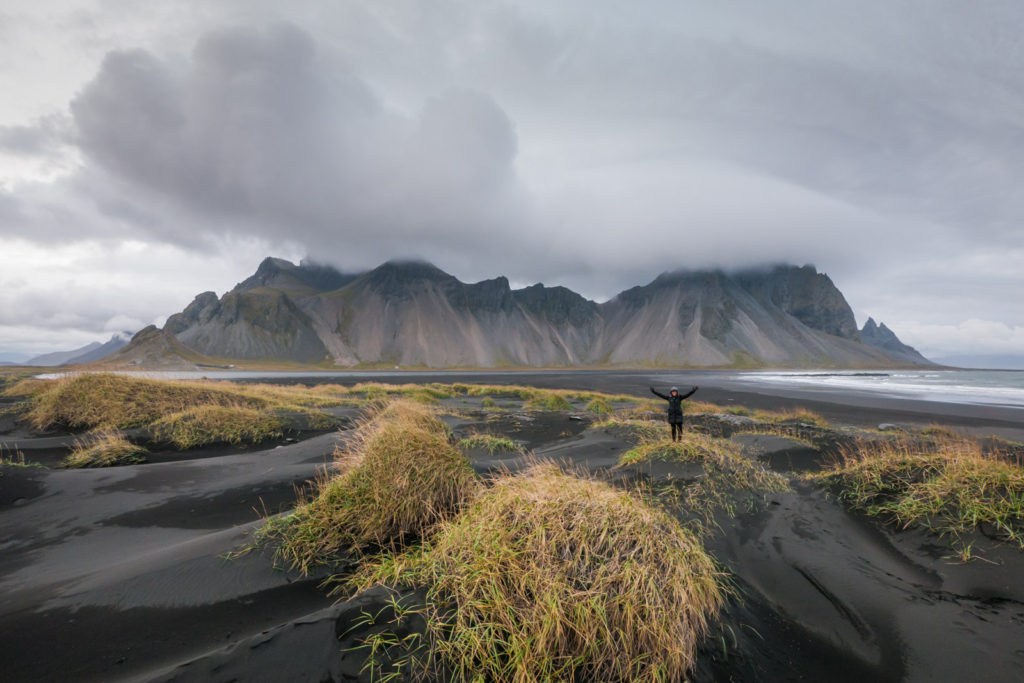 The highlight of the trip for me was the glacier walk at Svinafellsjokull, where part of Interstellar was filmed.  The scenery was so different and I finally felt like I was like I was going on a trek across the icy arctic tundra and somewhere out there there was a bowl of lamb stew with my name on it.  I liked putting on the crampons and hearing the crunch of ice with each step and feeling like you can't possibly slip.  It was like having 4x4s with chains on your feet!  The glacier seemed to go on endlessly and I wondered how it'd be up further, but we paid for the short walk since we were worried about how taxing it would be.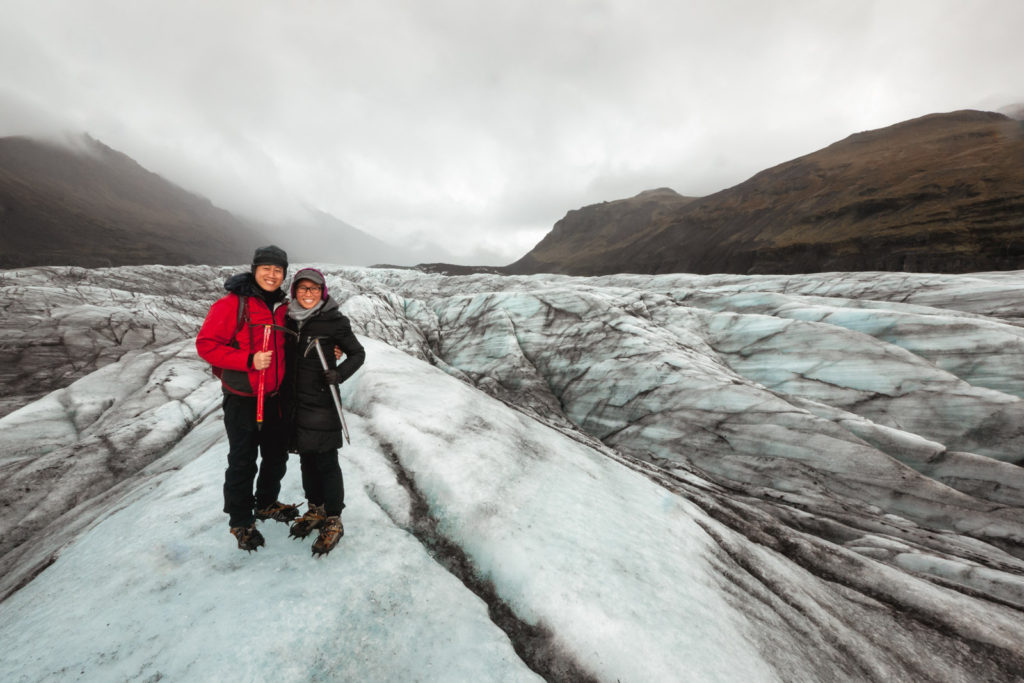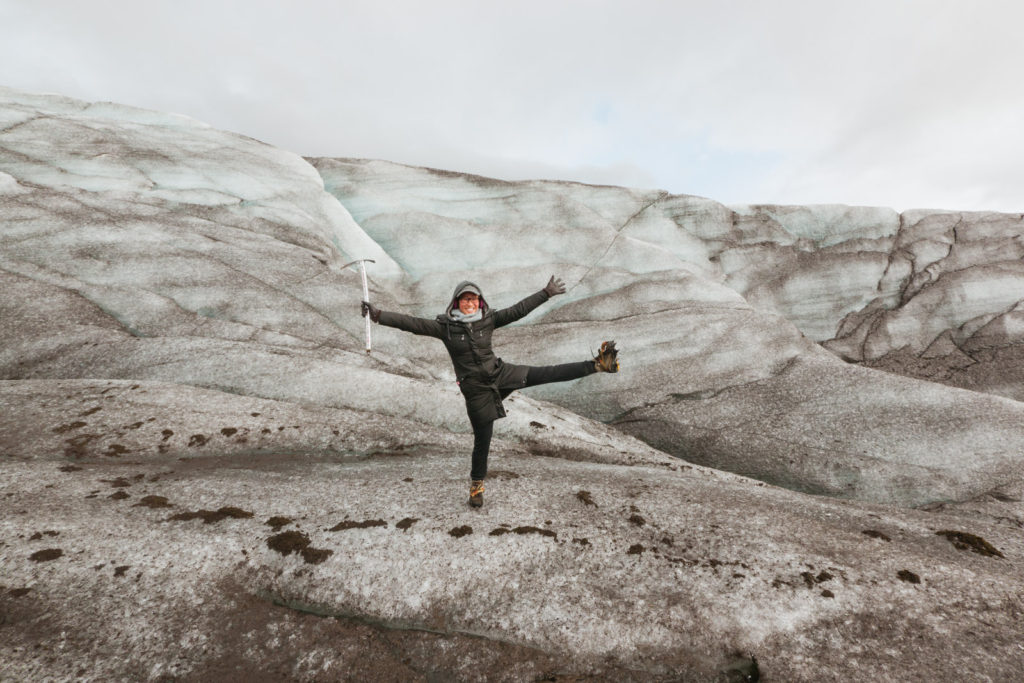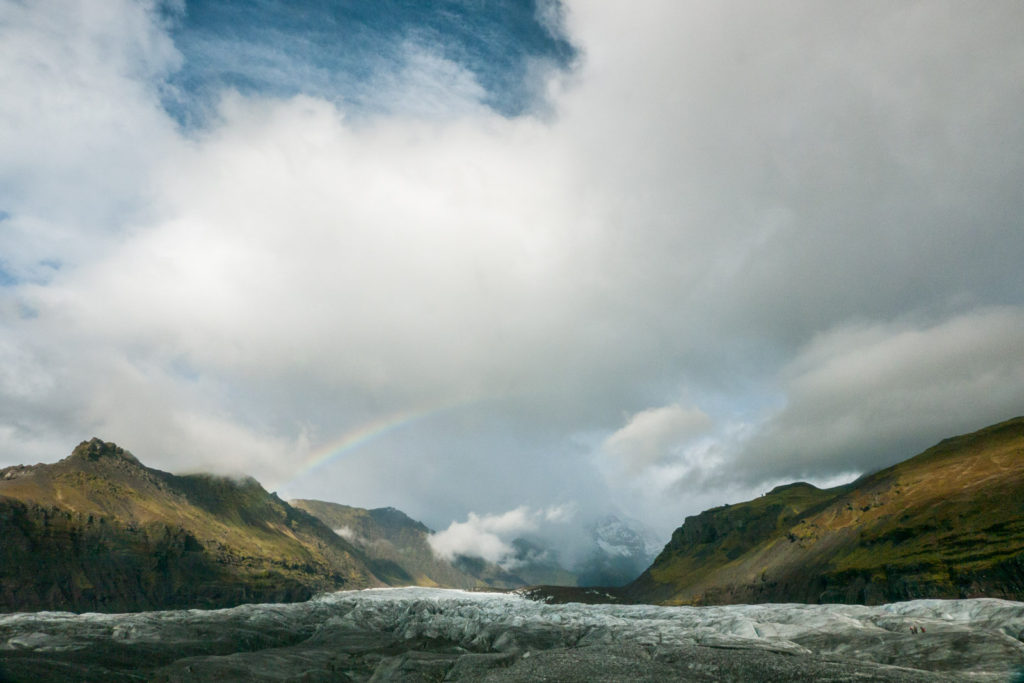 By Skógafoss waterfall there was a museum we spent a good amount of time in.  Part of the museum was outdoors where you could see an old renovated town including turf houses, a church, and a schoolhouse.  After so much driving it felt good to just spend a little while longer in once place.
On our last full day in Iceland, we drove into the capital, Reykyavik, in the early afternoon and saw some sights and did some shopping.  I was a bit sick with a cold and cough by this point and felt old, weak, and very grouchy.  But whenever I managed to get my camera all setup, I couldn't help but smile like nothing's wrong.  It's like it's programmed into me.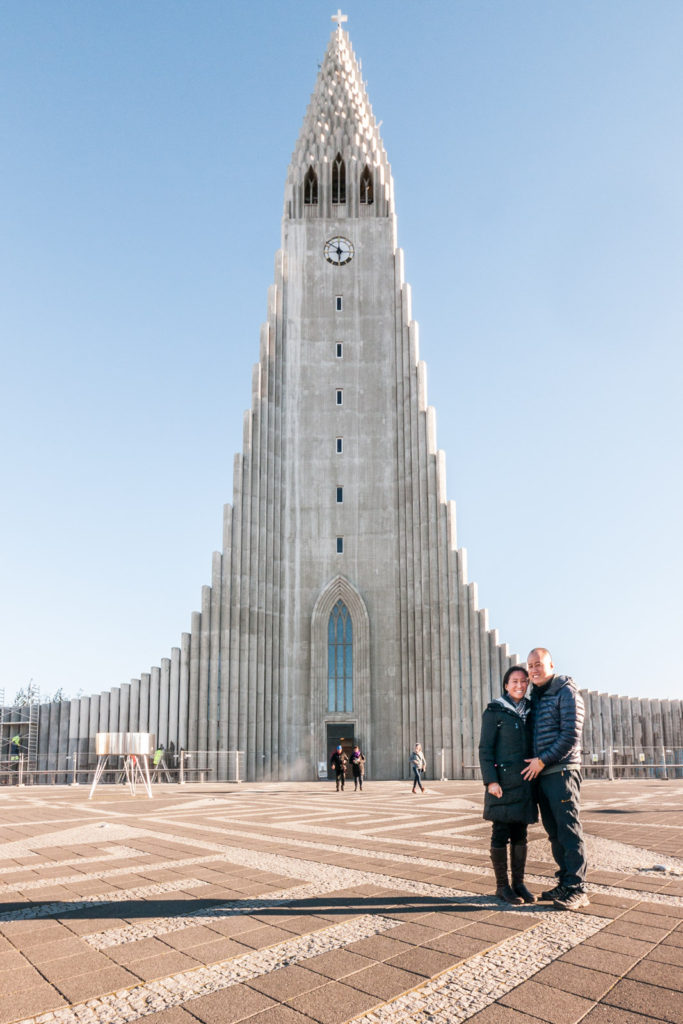 Overall I'd say Iceland was very scenic, the waterproof shoes I got were really nice to have, and nothing quite beats the bed in your home that you're used to.