Re: idea started in February 2001, after a series of emails to a friend.  We were writing about ideas for a website (subject re: idea) and it eventually became a personal blog.  My friend Scott is the guest columnist.  This site used to be about sleep habits and other minutia but I'd like to try to post more artwork.  We'll see. In case anyone wants to contact me you can write me at theohemm, followed by an ampersand (@), followed by yahoo dot com.
About Me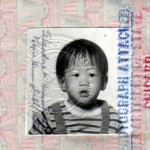 One of my earliest memories is my brother falling out of the car when we lived in Illinois because the car door was unlocked.  My family moved to Oregon when I as 4ish and I used to play chess on the tiled hardwood floors, practice my fastballs with a tennis ball (electrical socket = strike zone), and draw mazes.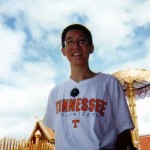 This is my brother.  He's named after a state but he's trying to throw off people with that shirt.  His name is not Tennessee.  This picture was taken in Thailand.  Thailand is totally not like Tennessee either.  This photo is probably throwing off a lot of people.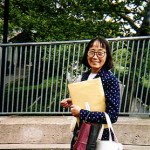 This is my mom when I graduated from college.  After graduation, I worked for my alma matter doing technical illustration for archaeological academic publication.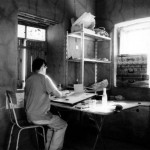 I went to Syria for two summers on archaeological digs.  It was as hot as Thailand, (and possibly Tennessee) and you wear long pants for propriety.  There was no air conditioning either. (Apparently they just use shampoo in their air. Ha ha ha … ahem.) I moved to Los Angeles and worked in the animation industry for three years,

mainly doing flash animation and some traditional animation as well. I currently work as an actuary (it's a long story) and help set reserves for a large insurance company. It's pretty similar to animation except that you deal with a lot more data and you don't really animate.  And in animation I never got tested about the drift of bond prices following the Cox Ingersoll Ross model given the partial derivative of the interest rate, for some strange reason.